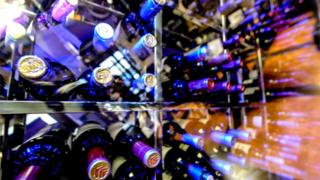 Bargain Booze owner Conviviality could face administration after failing to secure emergency funding.
The firm, which is also a major supplier to chains such as Wetherspoons, has suffered a string of profit warnings in recent weeks and revealed a £30m tax bill.
It sought £125m from investors but said it had been unable to raise the cash.
It is now looking at other options, including a "potential sale of all or parts of the business".
If that fails the company, which employs 2,500 staff, is unlikely to be able to continue trading.
A statement from Convivialty read: "Despite a significant number of meetings with potential investors resulting in good levels of demand… there was ultimately insufficient demand to raise the full £125m.
"The board wish to thank its customers, suppliers and employees for their continued support during this difficult period for the company.
"The company is in discussions with its lending banks and advisers regarding other possible options and is in receipt of a number of inbound enquiries regarding a potential sale of all or parts the business."
It is understood accountancy giant PwC is being lined up as administrator should a buyer not be found.