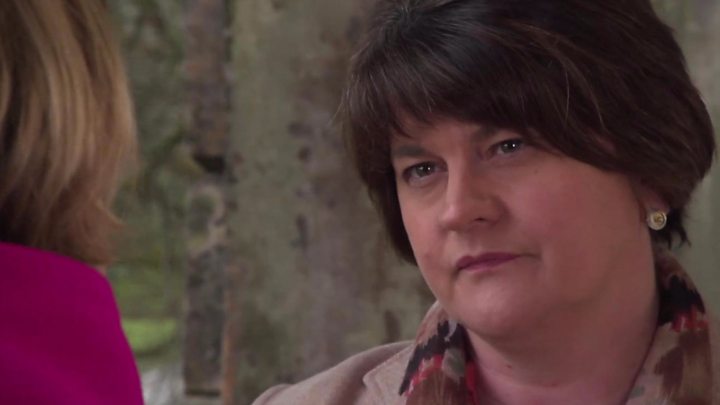 DUP leader Arlene Foster has told the BBC that the EU's chief Brexit negotiator "does not understand" the unionist position in Northern Ireland.
Monday marks the start of Michel Barnier's two-day visit to Ireland, which comes amid rising tensions over the future UK-Ireland border.
Mr Barnier said the UK is contradicting itself over its Irish border policy.
But Mrs Foster believes Mr Barnier does not understand the dispute and is "not an honest broker".
In December, the UK and EU reached a political agreement in which the UK committed to protecting north-south cooperation on the island of Ireland.
It also guaranteed there would be no hard border, including physical infrastructure or related checks and controls.
However, the EU's proposed backstop solution to avoid a hard border – keeping Northern Ireland in the customs union after Brexit – continues to be at odds with what the UK government and the DUP say they would accept.
Mrs Foster told BBC political editor Laura Kuenssberg the DUP would not accept Northern Ireland being treated differently to the rest of the UK.
She said: "Michel Barnier's trying to present himself as someone who cares deeply about Northern Ireland and if that is the case he needs to hear the fact that we are part of the United Kingdom [and] will remain part of the United Kingdom constitutionally, politically and economically.
"Therefore his proposal of us being in an all-Ireland regulatory scenario with a border down the Irish Sea simply does not work.
"It does not work constitutionally, politically and it certainly does not work from an economic perspective."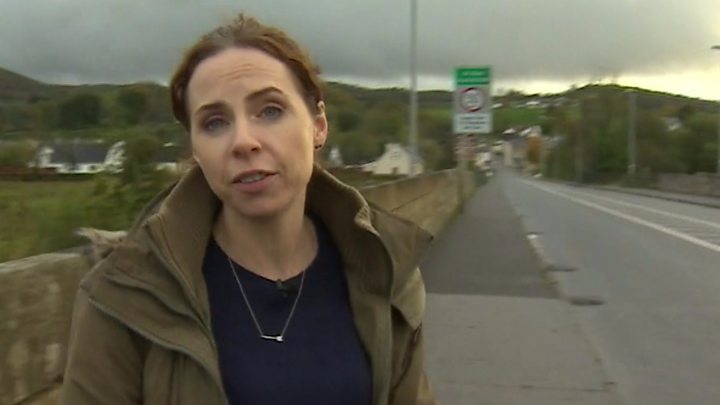 Mrs Foster added: "We've tried to get him to understand the unionist position for the people of Northern Ireland but he hasn't really responded and I'm disappointed about that.
"I don't think he does understand the wider unionist culture of Northern Ireland."
Mr Barnier is due to meet Irish Prime Minister Leo Varadkar on Monday and will also speak to business leaders on both sides of the Irish border during his trip.